---
Performance Pups for Sale

Dog's Play occasionally has dogs adoptable dogs available for sale. All dogs for sale have been started in heel work fundamentals, rally, and obstacle training.

All sales require completed paperwork, payment of fee(s), a home check either in person or video - and in some cases, a vet check.

All pups from Dog's Play come with a first right of refusal contract, which means that the dog MUST be returned to Dog's Play if there is any reason they cannot keep their home.

Keep scrolling to find out more about our current pups!
Adoptable Dog #1 - Sullivan
Sully is a BIG pup with a BIG heart.

Sully is a 95 pound blue merle and white Sheepadoodle (Old English Sheepdog and Poodle mix).

He needs an experienced handler who understands dog language, and who will respect his autonomy. Sully will not be placed in a home with children. Sully plays hard and might appreciate another large female dog to play with, but can also be placed as an only dog. He has been a joy to work with and is extremely smart, sweet, and SO HANDSOME! Temperament-wise he is more Sheepdog than Poodle. He will need regular professional grooming.

A huge thank-you to the Miller family for helping turn Sully into a gentleman.
---
Adoptable Dog #2
Jeffery Douglas
*1-Year-Old (Born March 2021)
*Golden Doodle
*Non-reactive
*Good with other dogs
*Looking for an active home
*Smart, biddable, brave, & sweet
*No behavior problems - just the norm for a young pup - running, jumping, and playing.

*Jeffery is ideally suited for obedience, rally, and service dog work. He also shows promise in agility!



Adoptable Dog #4 - Daisy
If you'd love to adopt an amazing, loving, & sweet dog, check out Daisy! She enjoys walks, playing in the backyard, and even taking naps. (Homes with no cats or small animals, please)
Adjustment Periods for Rescue Dogs
Rescue animals need time to adjust.

Follow the "3-3-3 rule" to help them decompress.

3 days: It takes three days to decompress. During this time, animals might feel overwhelmed, uninterested in food or companionship, and more comfortable in their safe space.

3 weeks: After three weeks, your new pet will start to settle in, feel more at ease in his environment and start to get into a routine.

3 months: It takes three months for your pet to get into the routine, feel secure in his new home and start to build a lifetime bond.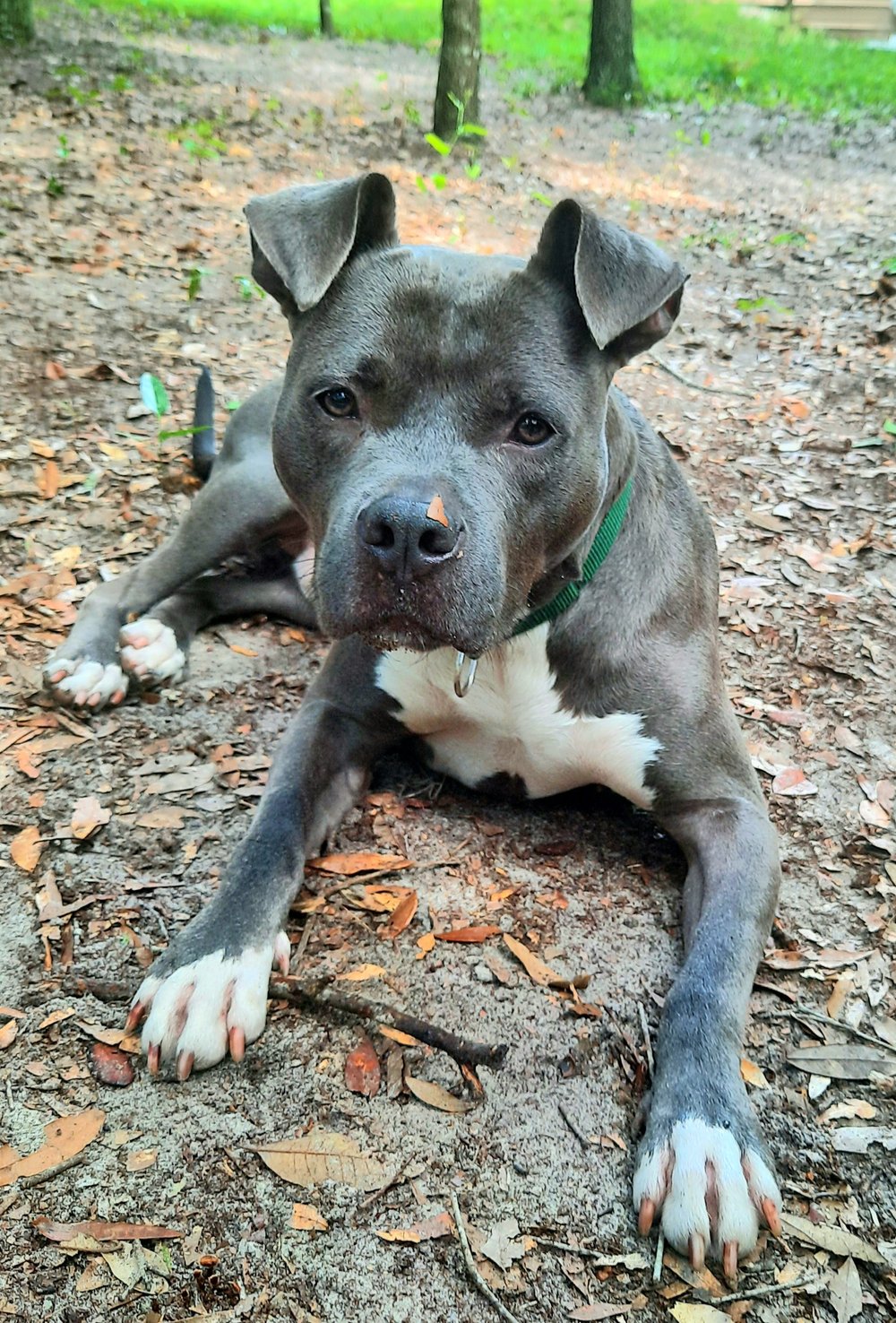 Plenty of Pit Bulls
Please take a look at the Plenty of Pit Bulls, a wonderful local rescue that we love!